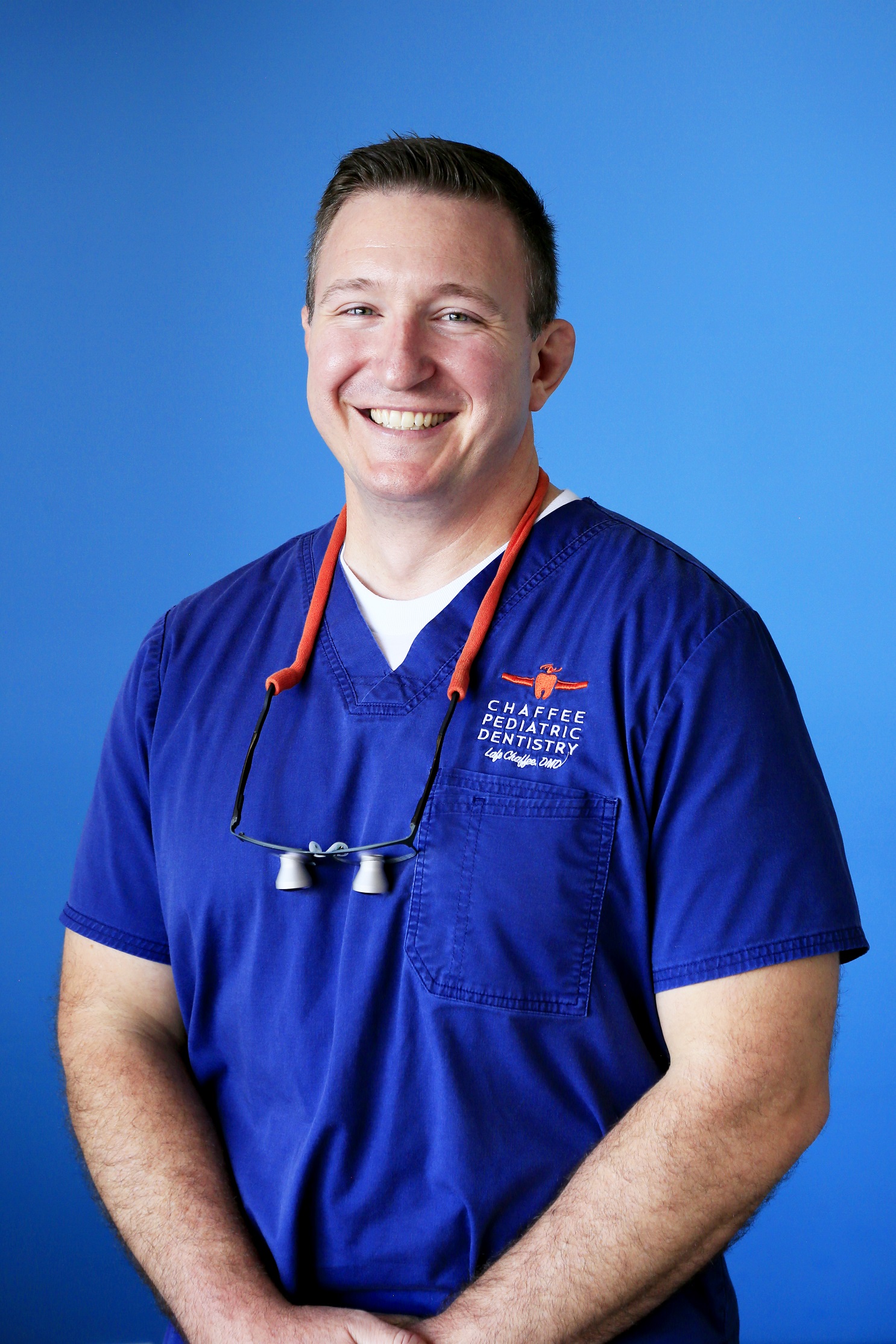 Dr. Lafe Chaffee
Dr. Chaffee is a board certified pediatric dentist. He has been practicing since 2011. He says getting to be a kids' dentist is the best job ever! He attended ASU, Case Western Reserve University and the University of Florida. He has a knack for helping kids relax and treating them with love and kindness. His greatest enjoyment comes from spending time with his wife and five wonderful kids.

Dr. Chaffee was born and raised in Mesa, Arizona. He grew up flying with his dad and would love to get his pilot's licence some day. When he gets the chance, he enjoys doing art, weightlifting, and watching college football (Go Gators! Go Sun Devils!). He is a member of the American Academy of Pediatric Dentistry and the American Dental Association.
Dr. Chaffee and his wife love raising their family here in Mesa. They understand the stresses parents experience and are thrilled to provide a dental home for families in the East Valley. Their vision was to create a dental office that was welcoming and comfortable, where children and parents won't ever be shamed about dental care.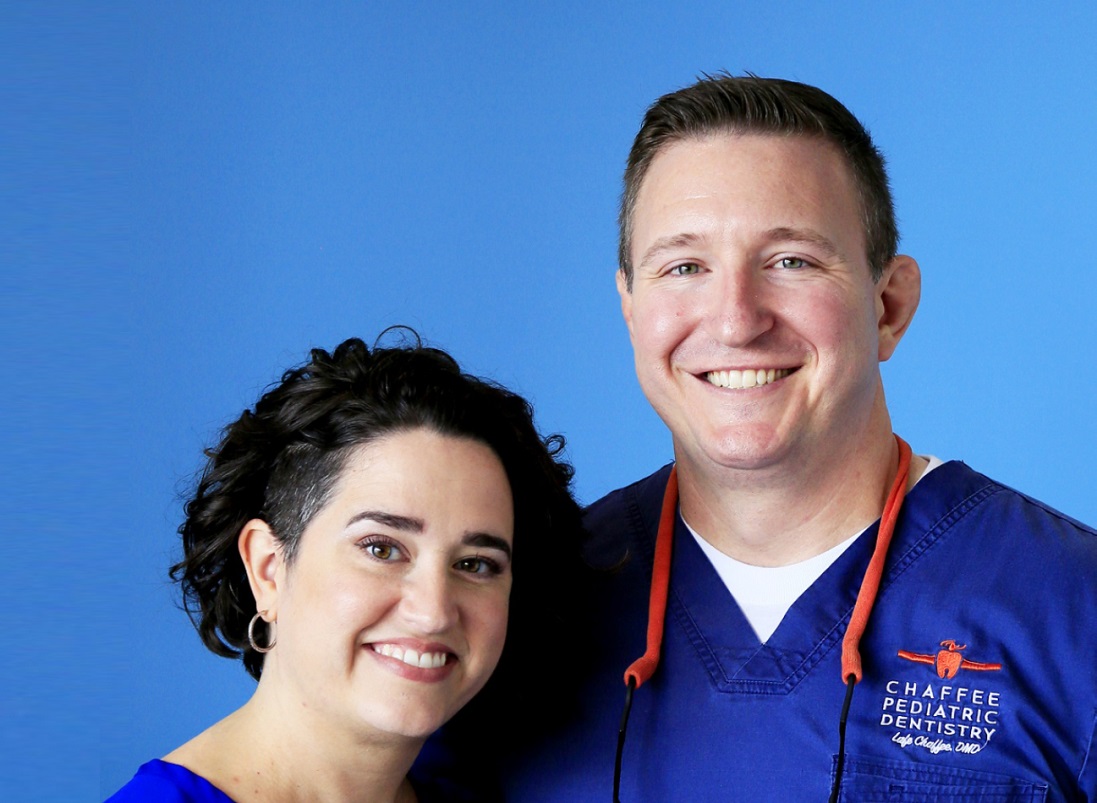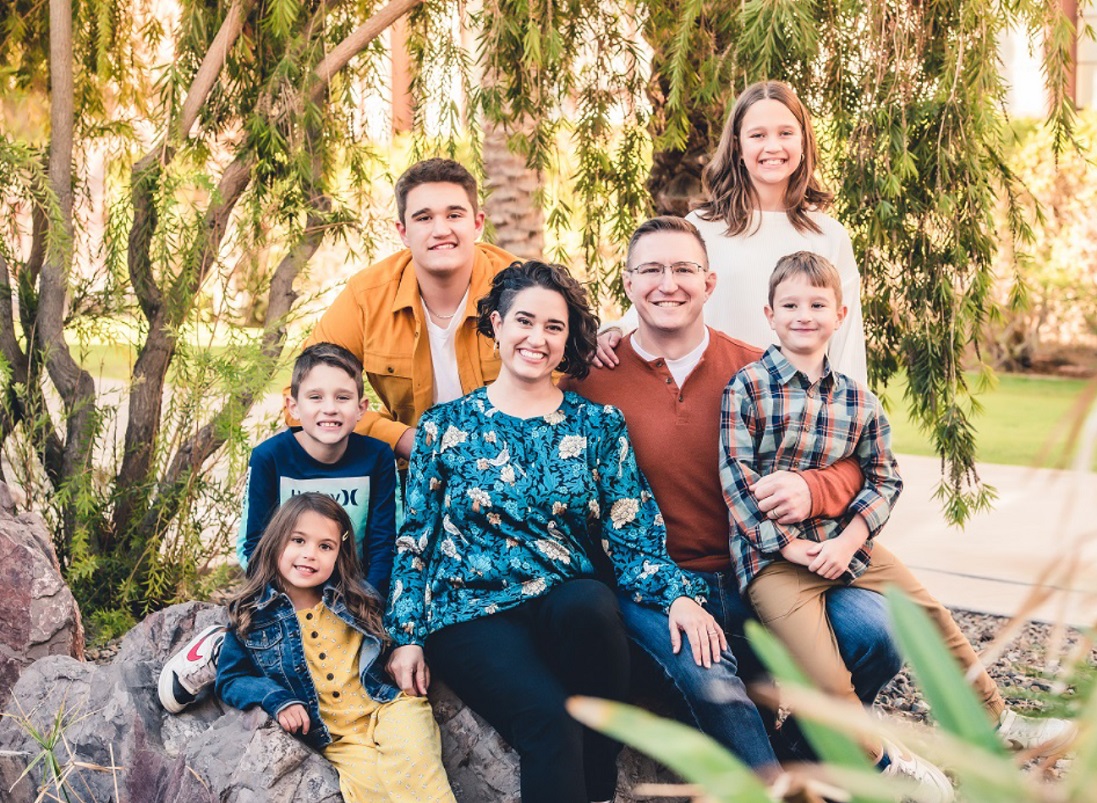 Affiliations